COVID Student Loan Forbearance
Aug. 10, 2022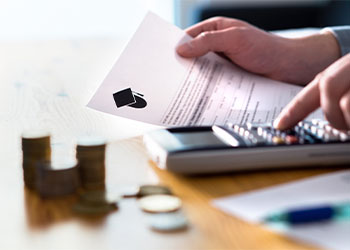 The COVID-19 pandemic has affected nearly everyone in some way or another. Whether it took a toll on your family's health, or hurt your pocketbooks due to businesses closing down, there's no doubt that as a country—and as a global community—we're still digging out from the havoc the pandemic caused. Fortunately, there are several federal and local assistance programs that have started up to help citizens through this time, and one of the most helpful is the COVID forbearance period for paying back student loans. If you'd like to hear more about this program and your options for student loan forbearance, contact us at Vivona Pandurangi, PLC to discuss your options. With locations in Falls Church, Virginia and Alexandria, Virginia, we're able to help clients throughout the area, including Arlington, Fairfax, and Manassas.
Student Loans: COVID-19 Emergency Relief Measures
The COVID-19 Emergency Relief and Federal Student Aid program began in March of 2020 as a way for those who are currently in the repayment process with federal student loans to halt their monthly payments without penalties or accumulating interest. The original expiration date was September 30, 2020, but this has now been extended six times during the pandemic and will now expire on August 31, 2022. During this forbearance period, most borrowers with a Direct Loan, Federal Family Education Loan (FFEL), or Federal Perkins Loan will not be responsible for making any payments. Additionally, all collection efforts for defaulted loans will be suspended during this period.
How is Income-Driven Repayment Affected?
Many borrowers who were on an Income-Driven Repayment (IDR) plan will also see some relief with the COVID forbearance programs. These programs allow borrowers to set their monthly payments to a level they can comfortably afford based on their income. During the pandemic, borrowers who are already on an IDR will see the same payment levels when the program ends on August 31, 2022. Alternatively, if your income was affected by the pandemic, you can request a new IDR through March of 2023 that reflects your new earnings.
Disability Discharge
If you're a borrower whose loan has been forgiven through the Total and Permanent Disability Discharge program (TPD), you are typically required to submit income documentation each year for three years following enrollment. Under the current forbearance program, this recertification requirement is suspended. For those who may have had their loan obligation reinstated because they weren't able to submit income verification on or after March 13, 2020, the COVID student loan forbearance program should automatically re-enroll you in a TPD plan.
Repayment Resuming
As of today, all borrowers will be required to begin loan payments after August 31, 2022, and there has been no announcement from the federal government that this will change. However, just because these deadlines have been extended in the past does not mean that they will continue to be and borrowers should prepare for the impact this will make on their monthly expenditures. The Department of Education recommends that all borrowers log in to their accounts and update their contact information and auto-debit enrollment. This is also a good time to enroll in an IDR if you have not done so already.
Experienced Guidance You Can Trust
It's hard to overestimate how much the pandemic has affected each of us. Repaying student loans is just one aspect of this impact. However, with over 43 million Americans having some sort of federal student debt, it's an issue that must be addressed. Some may be able to resume payments immediately, while others may need more help and may wish to speak with a bankruptcy attorney about their options. If you're in the Falls Church, Virginia or Alexandria area, or any of the surrounding counties of Fairfax, Arlington, Prince William, or Loudon, call us at Vivona Pandurangi, PLC today.