Modifying a Chapter 13 Repayment Plan
May 11, 2023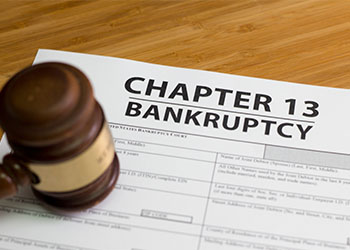 If you're already in the process of completing a Chapter 13 bankruptcy repayment plan, you know how hard it was to get to this point. Also, you recognize the importance of addressing your financial issues in a way that will set you up for future success.
With most plans lasting three to five years, it's only natural that at some point you may be interested in modifying your Chapter 13 repayment plan due to unforeseen circumstances. However, there are limitations on repayment modifications you should be aware of.
If you'd like to sit down with a bankruptcy attorney to discuss your options, reach out to our team at Vivona Pandurangi, PLC. We're able to serve clients in Falls Church, Alexandria, Arlington, Fairfax, Manassas, and other areas of Virginia.
Common Reasons for Modification
There are a number of reasons to modify a Chapter 13 repayment plan, and in many cases, these can warrant a revised plan. Common reasons your financial situation may change include:
divorce

job loss

substantial reduction in work hours or a pay cut

getting sick or having a medical emergency

unexpected expenses like car or home repairs

increase in your monthly expenses
Modifying a Chapter 13 Repayment Plan
You're typically able to modify a Chapter 13 repayment plan both before the plan is confirmed and after the plan is confirmed, but the process for each will look a little different. In either case, the change request must be approved by three different parties: the judge, the bankruptcy trustee, and your creditors. If any one of these parties doesn't agree with a portion of your request, they can file an objection, which can make this process take much longer.
Before the plan is confirmed: Getting your repayment plan confirmed by the courts can take several months in some instances, and if your circumstances change within this time period, you can submit an amended plan to the judge. If your trustee and creditors agree to the new terms, it will likely be approved by the court.

After the plan is confirmed: If you wish to make a Chapter 13 modification after confirmation, you'll need to file a motion with the courts requesting a modification. With this, you'll need to provide an explanation of your circumstances and evidence to back up your request. If the judge deems the change necessary, they'll approve the modification.
Limitations on Repayment Modification
There are some notable limitations when requesting a modification like this that you should be aware of before getting started. Specifically, the type of debts that are included in your repayment plan will affect whether a judge can approve it. There are some debt obligations that cannot be discharged even after you've fully completed your repayment plan, and these debts can also be very hard to lower. These include child support, spousal support, and most tax debts. However, if you have consumer debts, such as credit cards, medical debt, personal loans, or past rent, these may be eligible for modification.
If you find yourself ineligible for a Chapter 13 modification but still need financial relief, you should speak with an attorney about converting to a Chapter 7 filing or requesting a "hardship discharge."
Let's Go Over Your Options
If you're considering filing for Chapter 13 bankruptcy, or if you've already confirmed a repayment plan but now want to change it, you need to reach out to an attorney who can help you with your request. At Vivona Pandurangi, PLC, we have office locations in both Falls Church and Alexandria, Virginia, but we are also able to represent those in Arlington, Fairfax, Manassas, and the counties of Fairfax, Arlington, Prince William, and Loudon. Call us today to schedule a consultation.