What You Need to Know About Bankruptcy and Divorce
Nov. 30, 2021
Both divorce and bankruptcy can provide you with a fresh start in life. However, both are also emotionally and financially stressful events. The decision to file for either is an important one that will affect you for a long time.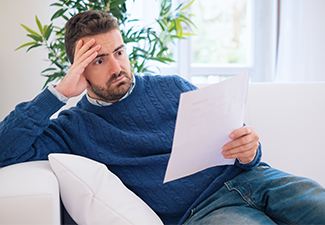 Vivona Pandurangi, PLC provides counsel and guidance to clients who are considering bankruptcy and divorce in Falls Church, Alexandria, Arlington, Fairfax, and Manassas, Virginia. Figuring out whether to file jointly or separately for bankruptcy before or after divorce can be a complicated calculus. We can help you figure it out.
Should We File Bankruptcy Jointly?
Filing jointly for bankruptcy has its advantages, especially when filing for Chapter 7 bankruptcy. Chapter 7 bankruptcy discharges all debt, which saves you the time and effort required to divide the debt in divorce. You and your spouse's joint income will need to be low enough to qualify for Chapter 7. Otherwise, you would need to file for Chapter 13 bankruptcy, which would then require that both of you adhere to the payment plan once your debt is restructured, even if you are no longer married.
If you can qualify for Chapter 7 jointly, you will generally save money on filing fees and attorney's fees since you will only file once instead of each of you filing separately. Be aware that once you file for divorce, a bankruptcy attorney will likely be unable to represent both of you due to a conflict of interest.
Should We File Bankruptcy Separately?
Filing for bankruptcy separately may be a good option if your joint income prohibits you from filing for Chapter 7 but qualifies each of you using only your individual income.
Filing separately may also be the best option if your individual income still does not meet the Chapter 7 means test. Chapter 13 bankruptcy requires that some debt be repaid over a multi-year period. There are issues with who assumes what debt because most of it will be in both of your names. If your spouse defaults on a Chapter 13 repayment plan, you could still be liable for the debt despite the divorce agreement.
Which Do I File First?
For most couples who qualify for Chapter 7 bankruptcy, there is usually an advantage to filing for bankruptcy first. The debt will be discharged within about three months at which time you can file for divorce and have no need to deal with that debt.
Couples in Virginia can also benefit by doubling exemptions in bankruptcy that may allow them to keep more property. For example, the individual exemption for your home is $25,000 but doubles to $50,000 if a married couple files for bankruptcy jointly.
Numerous factors should be considered when deciding which filing order, bankruptcy or divorce, is in your best interest. An experienced bankruptcy attorney will review the pros and cons of each option with you so you can make a decision that best fits your needs.
How Does Bankruptcy Affect Asset Division?
Asset division and bankruptcy are inexorably linked. In Virginia divorce, marital assets and debts are divided equitably, which is not the same as equally. It takes more time to either agree to an equitable division the court will approve or to have the court decide what is equitable. Removing a substantial portion of marital debt from consideration via Chapter 7 bankruptcy streamlines that process.
If you file jointly for Chapter 13 bankruptcy, the restructured debt in the payment plan must be divided equitably between you and your spouse. Furthermore, you will need to trust that your spouse will repay their share of the debt, or you risk creditors pursuing payment from you.
Divorce and Discharge of Debt
Those who file for bankruptcy must be careful about what debt they discharge. Those who have also filed for divorce or plan to must be even more vigilant. You should know that only the debt that is in your name is discharged and take steps to protect yourself from creditors who may demand payment from you on debt that was also in your ex-spouse's name.
Also know that in Chapter 7 and Chapter 13 bankruptcy, a court order for child support or spousal support cannot be discharged as debt. However, in Chapter 13 bankruptcy, a property division settlement can be. If, for example, your spouse keeps the car and agrees to make monthly payments to you as part of the property division settlement, they could discharge the debt in Chapter 13 and leave you without the compensation.
Rely on Experienced Legal Guidance
Few divorce attorneys will be truly knowledgeable about bankruptcy, so consult with a bankruptcy attorney about the implications of filing while you are considering divorce. A bankruptcy attorney can assess your financial situation and provide counsel regarding issues such as filing jointly or separately and whether to file before or after filing for divorce.
If you are considering bankruptcy or know your spouse is, do what hundreds of clients in Falls Church, Alexandria, Arlington, Fairfax, and Manassas, Virginia have done. Call Vivona Pandurangi, PLC to schedule a consultation.
Begin your fresh start today. Call now.