When Is Filing Bankruptcy a Good Option?
Feb. 7, 2023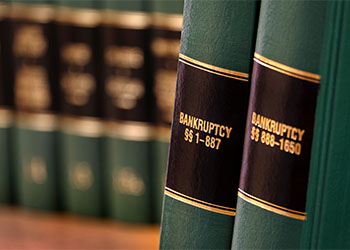 Individuals, families, and businesses that are facing financial hardship may be able to seek debt relief through bankruptcy. However, before you file, evaluating your current financial situation and understanding your different available options is crucial to making informed decisions. A knowledgeable bankruptcy attorney in your area can enlighten you about when filing a bankruptcy petition may be the ideal option for you.
At Vivona Pandurangi, PLC, our lawyers have the diligence and experience to guide Virginia residents and businesses through bankruptcy and debt relief-related matters. We're here to help you explore your options and determine the best pathway for your individual financial situation. Our firm proudly serves clients across Falls Church, Alexandria, Manassas, Arlington, Loudon County, and Fairfax County, Virginia.
Assess Your Current Financial Situation
Before filing your bankruptcy petition, you need to assess your current financial situation. Here are some crucial factors for you to consider:
How Much Debt You Have
Calculate your debt-to-income (DTI) ratio to know the percentage of your income that goes into settling debts. If you have a debt load of over 50% of your monthly income, keeping up with your debt payments may be difficult. Hence, you should consider your available debt relief options, including speaking with a bankruptcy attorney.
Money Coming In vs. What is Owed
Furthermore, how much money do you make compared to what you owe? If you earn a reasonable income but can't account for your expenses, you might need simple lifestyle changes that make you save more and spend less. This way, you can have enough disposable income to cover your debt payments.
Are Debt Collectors Calling?
Generally, dealing with continuous demand letters, phone calls, texts, and emails, from debt collectors can be frustrating. Fortunately, filing for bankruptcy activates an "automatic stay" order. This will help stop further contacts, collection efforts, and ongoing legal actions from creditors.
What Bankruptcy Chapter Are You Eligible for?
However, your current financial situation will help determine the ideal bankruptcy chapter for you. If you have lots of unsecured debts, filing for Chapter 7 can help wipe them out. Conversely, if you earn a regular income, you can propose a Chapter 13 repayment plan to pay back your debts with your future earnings.
Understand Your Bankruptcy Options
In Virginia, Chapter 7 and Chapter 13 are among the most common bankruptcy options for people who are overwhelmed with debt.
Chapter 7 Bankruptcy
Chapter 7 bankruptcy is designed to help consumers wipe out most of their general unsecured debts and achieve a financial fresh start. In Chapter 7, a court-appointed trustee will oversee your case, gather and sell your non-exempt assets, and settle some or all your creditors using the net proceeds. At the end of your bankruptcy case, your unsecured debts – including medical bills, credit card debt, and unsecured personal loans – will be discharged.
Chapter 13 Bankruptcy
Conversely, Chapter 13 bankruptcy is available to regular income earners with a huge debt burden. In Chapter 13, the consumer will propose a repayment plan – structured over 3 to 5 years – to repay their outstanding debts using their future income. Essentially, you will be allowed to keep your home, vehicle, and other assets. Most of your non-priority unsecured debts would be discharged at the end of your repayment plan.
Which Debts Won't Be Forgiven?
However, not all debts can be wiped out by filing for bankruptcy. Here are some debts that won't be forgiven:
Tax debts

Divorce settlement debts

Child support

Criminal restitution

Alimony or spousal support

Fines and penalties

Fraudulent debts
Notwithstanding whether you're filing for Chapter 7 or Chapter 13 bankruptcy, these debts won't be forgiven, and you're required to pay them.
Identifying Which Assets Could Be Affected
What's more, filing for bankruptcy in Virginia won't leave you with nothing. However, your bankruptcy petition might affect some of your major assets in the following ways:
Your Home – Filing for bankruptcy eliminates some of your general unsecured debts. This makes it easier to pay your home loan or mortgage. Also, there is a homestead exemption of up to $25,000 in the value of your primary home. Hence, if you can keep up with the payments, you should be able to keep your home.

Your Car – In Virginia, you are allowed to exempt up to $6,000 of your motor vehicle's equity. In most cases, you will retain your primary car when you file for bankruptcy. However, if you obtained a loan with your car as collateral, the creditor can file a petition requesting the court to lift the automatic stay order. Once lifted, the creditor may be able to repossess your vehicle.

Your Pension – Bankruptcy can offer suitable protection for your retirement accounts, life insurance policies, are pension plans. As long as your accounts are valid under the Employee Retirement Income Security Act, you can file your bankruptcy petition without any fear of losing your retirement funds and savings.
Speak With an Experienced Bankruptcy Attorney
Filing for bankruptcy in the Commonwealth of Virginia usually involves a lot of complex processes and requires careful consideration. At Vivona Pandurangi, PLC, our attorneys have devoted their careers to offering reliable advice and guiding clients through the complexities of bankruptcy.
As your lawyers, we will evaluate your unique financial condition, enlighten you about your possible bankruptcy options, and help determine the ideal chapter that best suits your needs. Also, we can help you complete the necessary forms and documentation, file your bankruptcy petition, and represent you diligently in every phase of the bankruptcy proceedings.
Contact us at Vivona Pandurangi, PLC, today to schedule an initial consultation. We proudly serve clients across Falls Church, Alexandria, Manassas, Arlington, Loudon County, and Fairfax County, Virginia.